---
The University of Siena PhD Course in
Genetics, Oncology and Clinical Medicine

---
PhD Graduate
---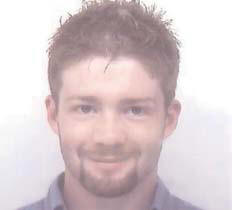 Daniele CONTI 
PhD Program years: 2008 - 2012

PUBLICATIONS DURING THE PHD PROGRAM
Lung Cancer: Are we up to the Challenge?
Esposito L, Conti D, Ailavajhala R, Khalil N, Giordano A.
Curr Genomics. 2010 Nov;11(7):513-8.


Imatinib treatment inhibits IL-6, IL-8, NF-KB and AP-1 production and modulate intracellular calcium in CML patients.
Ciarcia R, Vitiello MT, Galdiero M, Pacilio C, Iovane V, d'Angelo D, Pagnini D, Caparrotti G, Conti D, Tomei V, Florio S, Giordano A.
J Cell Physiol. 2011 Sep 21.

ABSTRACTS OF CONFERENCE DURING THE PHD PROGRAM
Small molecules mimicking the spa310 peptide from the spacer region of pRB2/p130 as potential anticancer agents (Fifth Annual Scientific Conference. ITT, Il Borro. San Giustino Valdarno, Italia, 1/7/2010)
ACTIVITY DURING THE PHD PROGRAM
TRAINING PERIOD ABROAD
Division of Toxicology, Leiden Academic Centre for Drug Research, Leiden University, Einsteinweg 55, 2333 CC Leiden, The Netherlands
5 months: october 2012-march 2013
---