---
The University of Siena PhD Course in
Genetics, Oncology and Clinical Medicine

---
PhD Graduate
---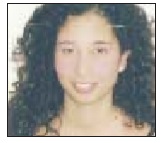 Ornella CUTAIA
PhD Program years: 2012 - 2015

PUBLICATIONS DURING THE PHD PROGRAM
     1. 
Long-term survival and immunological parameters in metastatic melanoma patients who responded to ipilimumab 10 mg/kg          within an expanded access programme.
        Di Giacomo AM, Calabrò L, Danielli R, Fonsatti E, Bertocci E, Pesce I, Fazio C, Cutaia O, Giannarelli D, Miracco C, Biagioli M,              Altomonte M, Maio M.         
Cancer Immunol Immunother.
2013 Jun.
    2. 
Tenth annual meeting of the Italian Network for Tumor Biotherapy (NIBIT), SIENA, Italy, November 5-7, 201
2.
        Maio M, Nicolay HJ, Ascierto PA, Belardelli F, Camerini R, Colombo MP, Queirolo P, Ridolfi R, Russo V, Parisi G, Cutaia O,                    Fonsatti E, Parmiani G.
        Cancer Immunol Immunother. 2013 Nov.
    3. 
Tremelimumab for patients with chemotherapy-resistant advanced malignant mesothelioma: an open-label, single-arm, phase          2 trial.
        Calabrò L, Morra A, Fonsatti E, Cutaia O, Amato G, Giannarelli D, Di Giacomo AM, Danielli R, Altomonte M, Mutti L, Maio              M.Lancet Oncol. 2013 Oct.
ABSTRACTS OF CONFERENCE DURING THE PHD PROGRAM
         "Immune correlates of metastatic melanoma patients treated with ipilimumab in combination with fotemustine in the phase II            NIBIT-M1 study" SITC 28th Annual Meeting, being held November 8-10, 2013 at the Gaylord National Hotel & Convention                Center in National Harbor, MD. 
ACTIVITY DURING THE PHD PROGRAM
TRAINING PERIOD ABROAD
Hosting Institution Name
Location
Period dates


Hosting Institution Name
Location
Period dates


---