---
The University of Siena PhD Course in
Genetics, Oncology and Clinical Medicine

---
PhD Graduate
---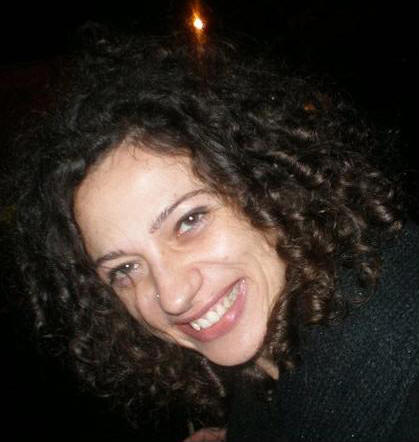 Gabriella LIVIDE 
PhD Program years: 2009 - 2013

PUBLICATIONS DURING THE PHD PROGRAM
1. p53 Arg72Pro and MDM2 309 SNPs in hereditary retinoblastoma.
Epistolato MC, Disciglio V, Livide G, Berchialla P, Mencarelli MA, Marozza A, Amenduni M, Hadjistilianou T, De Francesco S, Acquaviva A, Toti P, Cetta F, Ariani F, De Marchi M, Renieri A, Giachino D.

2. Epigenetic and copy number variation analysis in retinoblastoma by MS-MLPA.
Livide G, Epistolato MC, Amenduni M, Disciglio V, Marozza A, Mencarelli MA, Toti P, Lazzi S, Hadjistilianou T, De Francesco S, D'Ambrosio A, Renieri A, Ariani F.
Pathol Oncol Res. 2012 Jul

3. GluD1 is a common altered player in neuronal differentiation from both MECP2-mutated and CDKL5-mutated iPS.
European Journal of Human Genetics - In Press.
ABSTRACTS OF CONFERENCE DURING THE PHD PROGRAM
RUOLO DEI POLIMORFISMI DEI GENI MDM2 (SNP309T>G) E TP53 (R72P) NELLA MODULAZIONE DELLA VARIABILITà FENOTIPICA DEL RETINOBLASTOMA (SIGU 2010, Firenze, Italia, 14-17 ottobre 2010)


MDM2 and p53 are modifier gene of retinoblastoma (ESHG 2010, Gothenburg, Sweden, 12-15 giugno 2010)3) HLA genes in the susceptibility to Rett syndrome E. Dametto, A.P. Petta Bika, M. Boetto, S. Rendine, M.E. Fasano, F. Bertinetto, E.
Grillo, M.A. Mencarelli, G. Livide, F. Ariani, A. Renieri and A. Amoroso The Joint 16th International HLA and Immunogenetics Conference/26th
European Immunogenetics and Histocompatibility Conference/23rd British Society of Histocompatibilty and Immunogenetics Conference
Liverpool - 28 May-3 June 2012.


ACTIVITY DURING THE PHD PROGRAM
TRAINING PERIOD ABROAD
Flora Vaccarino's lab 
Child Study Center Sterling Hall of Medicine, New Haven - Yale University 
3 months
---