---
The University of Siena PhD Course in
Genetics, Oncology and Clinical Medicine

---
PhD Graduate
---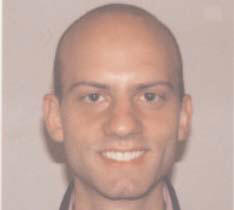 Marco PACIFICI 
PhD Program years: 2008 - 2012

PUBLICATIONS DURING THE PHD PROGRAM

1) CCL8/MCP-2 is a target for mir-146a in HIV-1-infected human microglial cells.
Rom S, Rom I, Passiatore G, Pacifici M, Radhakrishnan S, Del Valle L, Piña-Oviedo S, Khalili K, Eletto D, Peruzzi F.
FASEB J. 2010 Jul;24(7):2292-300.

2) Induction of Id-1 by FGF-2 involves activity of EGR-1 and sensitizes neuroblastoma cells to cell death.
Passiatore G, Gentilella A, Rom S, Pacifici M, Bergonzini V, Peruzzi F.
J Cell Physiol. 2010 Nov 10.

3) HIV-1 Tat binds to SH3 domains: cellular and viral outcome of Tat/Grb2 interaction.
Rom S, Pacifici M, Passiatore G, Aprea S, Waligorska A, Del Valle L, Peruzzi F.
Biochim Biophys Acta. 2011 Oct;1813(10):1836-44. Epub 2011 Jul 1.
ABSTRACTS OF CONFERENCE DURING THE PHD PROGRAM
           1) CCL8/MCP-2 is a target for mir-146a in HIV-1-infected human microglial cells (International Symposium on Neurovirology,               Miami, USA, 2-6/6/2009)
           2) HIV-1 Tat binds to SH3 domains: cellular and viral outcome of Tat/Grb2 interaction (LCRC Annual Scientific Retreat 2011
           New Orleans, LA, USA)
ACTIVITY DURING THE PHD PROGRAM
TRAINING PERIOD ABROAD
Sbarro Institute for Cancer Research and Molecular Medicine, Center for Biotechnology, College of Science and Technology, Temple University, Philadelphia, Pennsylvania
2010: twelve months
---