---
The University of Siena PhD Course in
Genetics, Oncology and Clinical Medicine

---
PhD Graduate
---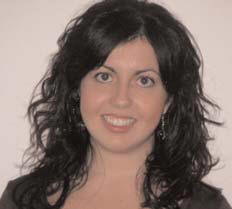 Veronica PARRI
PhD Program years: 2007 - 2011

PUBLICATIONS DURING THE PHD PROGRAM
High frequency of COH1 intragenic deletions and duplications detected by MLPA in patients with Cohen syndrome.
Parri V, Katzaki E, Uliana V, Scionti F, Tita R, Artuso R, Longo I, Boschloo R, Vijzelaar R, Selicorni A, Brancati F, Dallapiccola B, Zelante L, Hamel CP, Sarda P, Lalani SR, Grasso R, Buoni S, Hayek J, Servais L, de Vries BB, Georgoudi N, Nakou S, Petersen MB, Mari F, Renieri A, Ariani F.
Eur J Hum Genet. 2010 Oct;18(10):1133-40. Epub 2010 May 12.


The XLMR gene ACSL4 plays a role in dendritic spine architecture.
Meloni I, Parri V, De Filippis R, Ariani F, Artuso R, Bruttini M, Katzaki E, Longo I, Mari F, Bellan C, Dotti CG, Renieri A.
Neuroscience. 2009 Mar 17;159(2):657-69. Epub 2008 Dec 24.


RSK2 enzymatic assay as a second level diagnostic tool in Coffin-Lowry syndrome.
Micheli V, Sestini S, Parri V, Fichera M, Romano C, Ariani F, Longo I, Mari F, Bruttini M, Renieri A, Meloni I.
Clin Chim Acta. 2007 Sep;384(1-2):35-40. Epub 2007 May 26.

ABSTRACTS OF CONFERENCE DURING THE PHD PROGRAM
Il gene ACSL4 è importante nell'architettura delle spine dendritiche (SIGU2008, Genova, Italia, 23-25/11/2008)


Functional characterization of the X-linked mental retardation gene ACSL4 (ASHG , Philadelphia, USA, 11-15/11/2008)


Functional characterization of the X-linked mental retardation gene ACSL4 (ESHG , Barcellona, Spagna, 31/5/2008- 3/6/2008)


Caratterizzazione clinico-molecolare di 18 famiglie affette da Sindrome di Cohen (SIGU 2008
Genova, 23-25/11/2008)


MLPA ANALYSIS DETECTS AN HIGH PERCENTAGE OF MUTATED ALLELES IN PATIENTS AFFECTED BY COHEN SYNDROME. (ESHG 2009)


L'MLPA PERMETTE DI IDENTIFICARE UN'ALTA PERCENTUALE DI DELEZIONI E DUPLICAZIONI INTRAGENICHE DI COH1 IN PAZIENTI AFFETTI DA SINDROME DI COHEN. (SIGU 2009) 
ACTIVITY DURING THE PHD PROGRAM
TRAINING PERIOD ABROAD
Hosting Institution Name
Location
Period dates


Hosting Institution Name
Location
Period dates


---